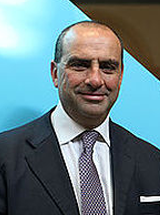 Giulio Gallazzi, the founder and main shareholder of the SRI Group, has managed many high profile projects for Italian and international companies of all sizes. His main areas of expertise are international business development, organisational and commercial restructuring and corporate finance. Giulio is also an adviser to major non-profit organisations, assessing the value of their investments in regional development and social enterprise projects.
After graduating from Bologna University with an economics degree, Giulio went on to obtain an MBA from Bocconi University in Milan and was a Visiting Scholar at Harvard Business School in Boston. He continues to lecture at a number of highly regarded academic institutions and has published widely on different subjects for a range of foundations and other non-profit organisations.
In 2010, Giulio Gallazzi received an award for business internationalisation from the British Government in light of the SRI Group's cross-border activities.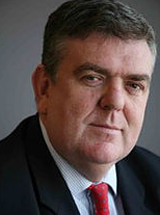 Gavin Alexander is a Director of SRI Capital Advisers. He is also a Senior Advisor to Civitas Partners specialising in infrastructure projects in Africa and the owner of Monteney UK limited, which is an advisory business in the United Kingdom. Prior to this he held a number of senior management roles in the investment banking sector. Most recently he was a Senior Advisor to Credit Suisse Group in London. Prior to that he was the Global Head of Infrastructure Investment Banking and Senior Managing Director at Bank of America Merrill Lynch, and Global Head of Structured Capital at ABN AMRO, responsible for the bank's structured finance, leveraged finance, high yield and derivative businesses.
He also held senior roles at JPMorgan in Frankfurt, London and Paris which included heading the investment bank's European Structured Finance business. Gavin Alexander graduated from the University of Keele, England with a Joint Honours Bachelor of Arts degree in French and Economics.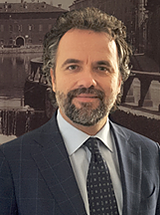 Massimo Domini has worked in management consultancy for 15 years, with roles in prominent organisations such as Valdani Vicari & Associates, Butera & Partners and NPV Spa.
During the course of his international career Massimo has been involved in a range of projects covering business development, M&A, incorporations and partnerships, organisational and commercial restructuring, industrial planning, strategic marketing and brand extension. He is an adviser to important industrial and financial investors as well as a number of private and public institutions pursuing development opportunities in the Italian renewable energy sector.
He has an Economics degree from the University of Bologna and an MBA from Bocconi University in Milan. He is the head of the Management Consulting and Business Advisory practice.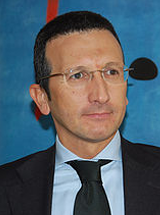 Before joining the SRI Group Alessandro Lamura worked as a CFO for over 20 years, dealing with finance, administration, accounting, auditing and tax in various construction and consultancy companies such as Impresa Castelli, Prescav (Gruppo Impregilo), Server and Re Poa.
During his career Alessandro has been a member of several boards of directors and acted as a consultant to major financial institutions and industrial investors. He has been an internal audit manager involved with numerous M&A transactions as well as corporate restructuring projects.
Alessandro has an Economics degree from the University of Milan.